Digital MarketinG
Digital Solutions for Your Creativity
We emerge your ideas and visions into reality. Our talented team is composed of visionaries with a mindset of transforming every little idea of yours into the dream you have always longed for. Whether it is planning your brand's design & strategy, social media management, SEO, copywriting, email marketing, website development, team training, or analysing your audience. Each member of our team not only possesses 10 years of expertise but also is highly skilled in tackling any unique challenge or complication that may arise in the way of paving the pathway to your successful business.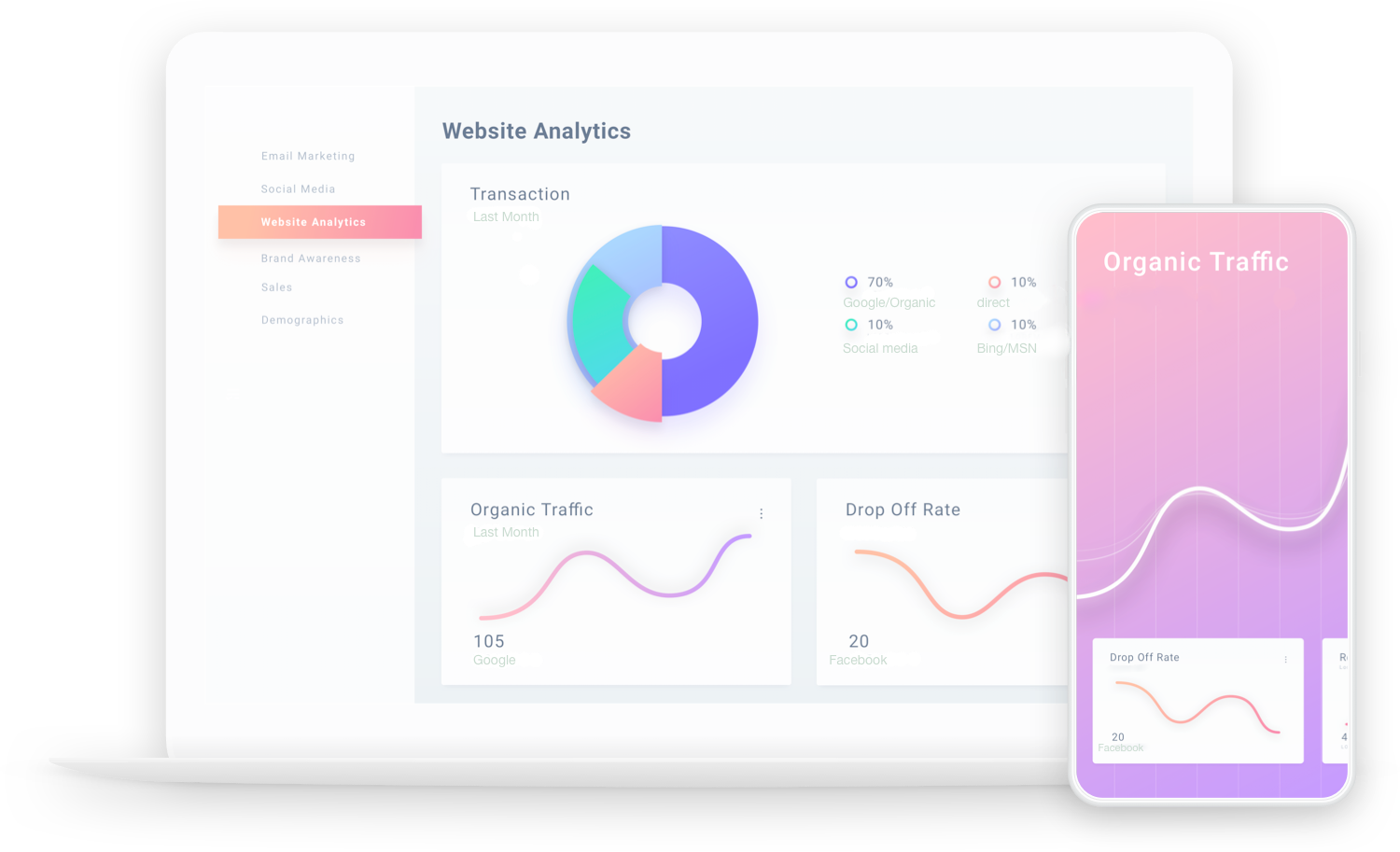 Get Started For Free!
We accept ideas, notions, plans, or even outlines of what you have in mind. Our talented company of professionals consisting of engineers, writers, designers, demographic experts, and marketing agents will collectively look into how to convert your thoughts into an actual successful business. Starting with how to plan your brand's strategy and how to accurately target your desired audience to devising profitable marketing techniques and optimizing your overall approach towards the market, we polish up every bit of detail.
Brand Design & Strategy
A brand strategy entails what your brand is beyond its moneymaking purpose.
Social Media Management
Hire us for as little as £40 a month social media is the cornerstone for a successful business.
Audience Analytics
Audience analytics is a fancy word for the statistics about your company's audience.
SEO
SEO is Search Engine Optimization to ensure that your website shows up on the first page of Google's search pages.
Copywriting
Marketing is all about portrayal and presentation. Hence, making a great first impression on the viewer is essential.
and using vital keywords that are sure to resonate with your audience. 
Team Training
Assembling a team for your company is hard enough but training them is a completely different subject. have a chat with us so we can begin your company's team training.
Website Development
You cannot expect your customers to stay loyal and potential business partners to be paying attention to your business if you bring nothing but a bad website.
Email Marketing
Whether it is social media marketing or advertisement marketing, email marketing plays an equally important and effective role. But just like every other sort of marketing strategy, there is a certain art to it that if not followed could lead to absolutely no results whatsoever.
Recent Work
Hull phones and Computers
Brand Identity
Website Design & Development
SEO & Analytics
Social Media Generation